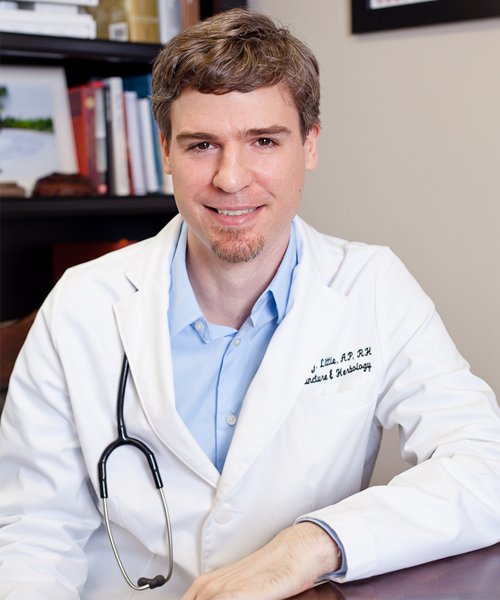 Hi, it's nice to meet you!
Are you frustrated about going to endless doctors and specialists? Are you sick of treating the symptoms without trying to find balance by figuring out the root cause of your specific issue? Do you wonder if the 5 to 15 minutes your doctor spends with you is ever going to be enough for them to properly diagnose and treat you? You may be right. That's why our initial evaluations may take up to 2 hours.
US data from 2011 showed 29% of people had been misdiagnosed, while 60% required a change in treatment. With doctors spending 15 mins or less with patients misdiagnosis is a common health problem.
At Little Acupuncture, we are frustrated with modern-day revolving door clinics and doctors too. That's why in your first appointment we will not rush to treat you and move on to the next patient. We will go over an extensive intake interview process with you. We focus on one issue at a time and treat you only after detailed questioning and research. That's right! We will research difficult cases long after you leave your first appointment, ensuring a proper treatment plan. If we don't have an exact formula for your specific issue, we will customize one for you as well as continue to tweak your formula as your treatment progresses.
We also understand you may not always have time for an office visit, or you may be a little further from our office. For this reason, we offer house calls to our patients. Convenient and caring healthcare is what we are all about. We charge a little more, but we work harder for our patients to offer a higher quality of attention and care they deserve. We are different because we spend more time with patients, offer higher quality care, and individualized researched treatments.
If you want to see how we can help your specific issue, schedule your FREE 15 Minute Phone Consultation*. Call us to set up a consultation now at (954) 349-6551.
Stephen Little AP, Dipl AP is a Primary Care Practitioner of Traditional Chinese Medicine and Functional Medicine Practitioner, but also has additional training in the following specialties:
Gynecological issues, Pain Management, and Aging Management
Stephen Little, AP, Dipl. Ac. is originally from Indiana. At the age of 14, he moved with his family to Jerusalem, Israel . While living in Israel he took a 3 year course in massage that included 1 year of Swedish, 1 year of Thai Massage, Medical Thai Acupressure for orthopedic disorders, and 1 year of therapeutic deep tissue massage that is similar to ROLFing. He also gained a black belt in Ninjutsu from AKBAN, a branch of Bujinkan Ninjutsu. It was his martial arts training and massage training that lead to his interest in Traditional Chinese Medicine. At the age of 25, he moved to Miami, Florida where he completed his education at Florida International University, and later Atlantic Institute of Oriental Medicine in Ft. Lauderdale, Florida.
Acquiring a Master's degree in Oriental Medicine, Stephen traveled to Taiwan for an extended stay where he completed a voluntary fellowship at China Medical University Hospital (CMUH) in Taichung, Taiwan. While at CMUH, he worked in the department of Acupuncture, Traumatology, and Gynecology. He learned under the great masters of Chinese Medicine; the director of the gynecology department Dr. Tsao, director of the Traumatology Department and tuina master Dr. Hsu, the very famous Acupuncture master Dr. Liu, and finally the world renowned Acupuncture master, modern acupuncture researcher, and editor of Journal of Chinese Medicine, Dr. Chang. Stephen utilizes in his own practice the infertility herbal treatment protocols that he learned from the gynecology experts and herbal masters Dr. Tsao and Dr. Su in the gynecology department of China Medical University Hospital. Stephen is now the owner of Little Acupuncture in Weston, FL. He also is available for acupuncture and herbal home visits in Miami, Florida.
House calls
Little Acupuncture does house calls in Westin, Miami and surrounding areas, please call for more information.
"After many years of suffering with digestive issues, headaches, fatigue, food allergies, etc, Dr. Little diagnosed me with Leaky Gut Syndrome & Candida overgrowth and guided me towards a path of restoring my health!! Thank you Dr. Little, I have not felt this good in years."
C Feltis
"Dr Little has been very caring with my case since I first met him years ago.
He is a wealth of knowledge and does everything possible to research, explain and interpret what's going on in a case as well as recommend treatment and supplements.
If it weren't for him I probably wouldn't have know what I had going on, learned about my conditions and what to do about it. I can say he is professional, 100% trust worthy and knows what to do. That alone is enough to continue to work with him but what I appreciate the most is how much he really cares about his patients and listens to them."
Adriana Leiva
If there could be "A"cademy "A"wards for "A"cupuncturists, the "K"needle Award would go to Stephen Little AP, Dipl AP!
He is so "K"nowledgeable regarding acupuncture!
He is so "K"ind!
He is so "K"nowledgeable regarding nutrition!
He is very "Karing"!
He is so "K"nowledgeable regarding infrared therapy!
He is so very "K"ompassionate!
He is so "K"nowledgeable regarding most things!
He is extremely "K"alm!
Again: Stephen Little is so "K"nowledgeable regarding acupuncture!
Lastly, Stephen displays wonderful "K"arma!
(My personal experience):
I saw Stephen after an episode of food poisoning that destroyed the
microbiome of my intestinal system. He informed me I was in "critical
condition" when I first saw him. All peristalsis of the colon had ceased
to exist. Through a series of needle sessions, herbs, digestive aids etc.,
he brought my system back into a sense of normalcy. I sincerely feel
that Stephen saved my life. I will be forever grateful and I will NEVER
forget him. He is the GREATEST!
Judy Bell