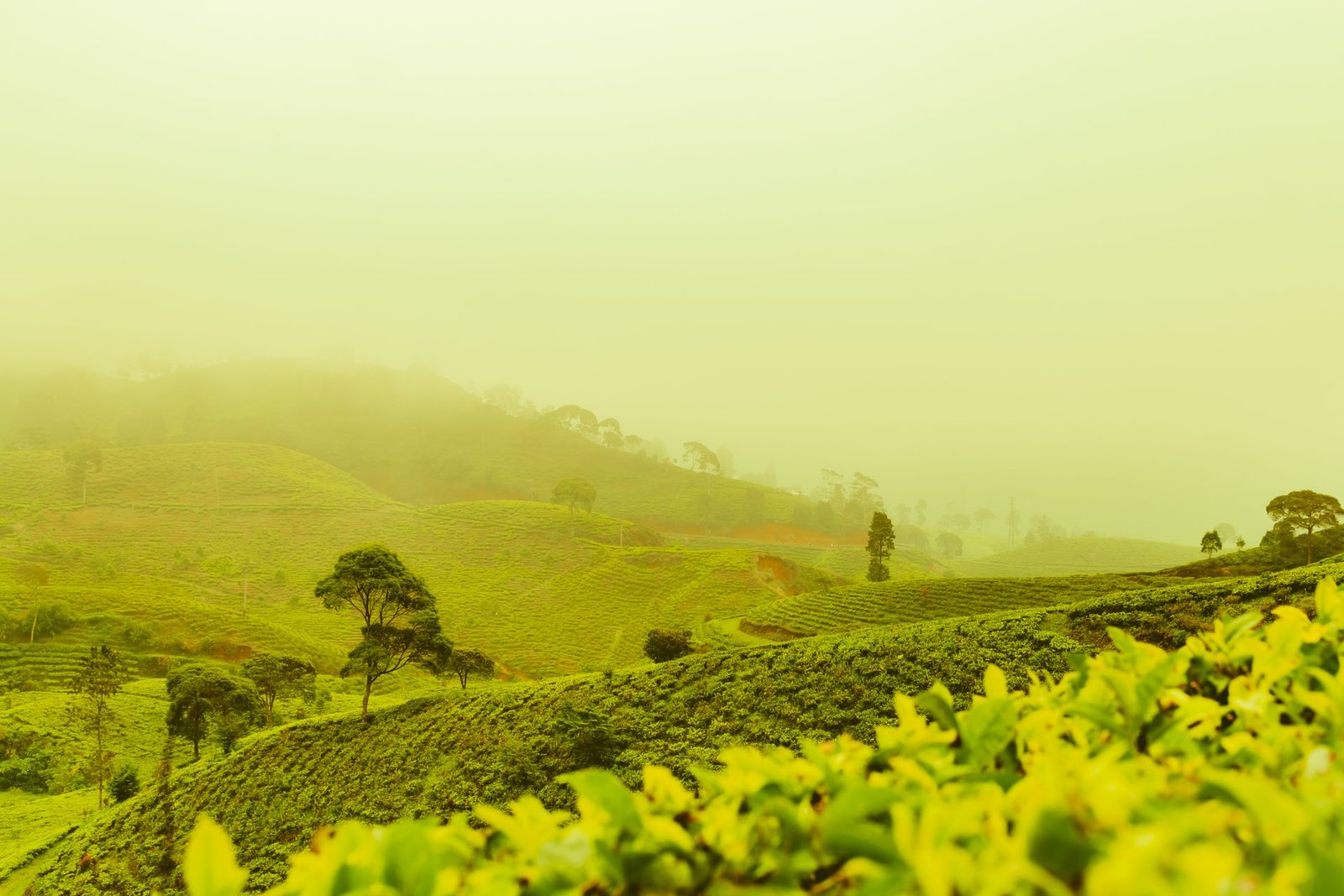 Acupuncture | Herbs | Tuina | Nutrition
Stephen Little AP, Dipl AP is a Primary Care Physician of Traditional Chinese Medicine, but also has additional training in the following specialties:
Gynecological issues, Pain Management, Functional Medicine, and Aging Management
Too scared of needles to try Acupuncture?
Little Acupuncture in Weston, FL now offers laser acupuncture! Full treatments…no needles!
Detailed descriptions of some of the treatments Little Acupuncture may address with patients:
Treatments
Acupuncture
Modern Auricular Acupuncture
Modern Scalp Acupuncture
Herbal Therapy
Tuina
Injection Therapy
Cupping and Guasha
Infertility and IVF aid
Gynecological issues
Scar Therapy
Facial and Breast Rejuvenation
Nutrition
Professional Supplementation
Neurotransmitter assessment and treatment
Detoxification therapy
Herbal Colon Cleanses
Addiction therapy
Pain Management Therapy
Infertility and IVF Aid
Male and Female infertility
It is important for both potential parents to come it to be seen and evaluatedExperience in Taiwan: Stephen utilizes in his own practice the infertility herbal treatment protocols that he learned from the gynecology experts and herbal masters Dr. Tsao and Dr. Su in the gynecology department of China Medical University Hospital.
It is treated in the clinic using the following methods:
Acupuncture
Electro Acupuncture
Herbal Therapy
Professional Supplementation
BBT charting according to Chinese Medicine
Libido improvement therapy
Male infertility treatment

Sperm motility improvement
Sperm count improvement
ED and Libido improvement
Scar Therapy
Scar therapy is the injection of the scar for the purpose of repolarizing the tissue in the scar to allow for electromagnetic flow through the scar.
Scar therapy was developed by physicians in Germany when they noticed improvements in unresolvable issues else where in the body. They found that when the scar tissue was repolarized, cell communication improved, and issues far from the treated scar spontaneously resolved.
A common desirable side effect of scar therapy is an improvement in the appearance of the scar with improved color, tactility, and reduced size.
Post surgical scar therapy is best to speed recovery and prevent issues that may be related to the scar formation.
It is always advised to get every scar in the body treated before treating any ailment, as some ailments will spontaneously resolve after proper treatment of the scar.
Stroke Recovery
Stephen Little has extensive experience from China Medical University Hospital in the treatment of post stroke complications and recovery.
For improved recovery from a stroke, it is imperative to seek acupuncture treatment as soon as possible after being treated.
Nutritional and Professional Supplements
Little Acupuncture physicians recommend and prescribe professional supplements for the treatment and prevention of various pathologies. Little Acupuncture prescribes only the best available professional supplements free of pesticides and toxic impurities.
From whole food organic multivitamins to research based high-quality neurotransmitter precursors, Little Acupuncture aims to give the patient the appropriate best practitioner grade supplements available to ensure that the patient is getting the best treatment possible.
One of the many keys to aging management is the daily use of high quality professional nutritional supplementation with whole food organic multivitamins, high-quality effective probiotics, high quality enteric coated systemic enzymes, detoxification supplements, high-quality digestible omega 3's, powerful antioxidants, and the proper minerals when needed.
Little Acupuncture uses a research based approach when utilizing supplements for aiding in the treatment of issues or use in aging management.
Injection Therapy
It is used for the following in the clinic:
Pain
Facial and Breast Rejuvenation
Skin conditions: acne
Vitamin Supplementation
Acu point stimulation
Scar repolarization and appearance improvement
Aging Management
Unfortunately, aging cannot be reversed, but appearance can be improved, deterioration can be slowed, and bodily health can be improved. You won't be younger, but you can appear to be younger, move better, think more clearly, and generally feel younger.
Everyone over the age of 21, start early, live healthy, look healthy
Aging starts at an early age, before it can be seen by the naked eye. Damage from the sun, environmental toxins, improper diet, and improper lifestyle choices build up over time. The body starts to deteriorate at an increasingly rapid rate over time.
The best time to start aging management is now.

Life experience improvement and graceful aging
Prevention of rapid deterioration and free radical damage to tissues
Detoxification from improper dietary and lifestyle choices
Prevention of skin aging, fine line progression, skin discoloration, and tone loss
Rejuvenation of the collagen, thickening of thinned skin
Hair and nail quality improvement
Pain reduction
Digestion improvement
Joint improvement
Sexual Function Improvement
Weight Management
Disease prevention and treatment
Brain Function improvement with research based nutritional and movement therapies

Treatments used:
Professional Supplement Therapy – research based approach
Detoxification Therapy
Herbal Therapy
Acupuncture Therapy
Injection Therapy
Scar Therapy
Tuina Tissue and Joint mobilization (not Chiropractic)
Dietary and Lifestyle change advice
Advice on how to avoid environmental toxins and how to prevent exposure to them
Referrals to appropriate health care practitioners for certain issues that can have a detrimental effect on the body and its aging process.
Pain Management
Little Acupuncture utilizes acupuncture, electro acupuncture, modern scalp acupuncture, modern auricular acupuncture, tuina (Chinese massage), Medical Thai Acupressure, stretch coaching for at home care, herbal therapy, Acu point injection of homeopathics, cupping, guasha, professional supplementation, therapeutic systemic enzyme therapy, and dietary advice for the reduction of inflammation.
When needed, the attending physician will refer the patient to an experienced a chiropractor or healthcare physician for treatment and evaluation. As primary care physicians, Little Acupuncture physicians are trained to identify serious issues that need to be treated by an allopathic physician and will refer them to the appropriate physician.
Bone fractures are only treated after treatment by an allopathic physician. Post fracture recovery can potentially be improved by 30% with the use of herbs, herbal topicals when able, homeopathic medications, and acupuncture. The attending Acupuncture physician will work with the allopathic physician to help in rapid recovery.
Minor burns can be treated effectively with herbal ointments. Serious burns must be treated in a hospital. Recovery may be improved with acupuncture, herbs, and herbal ointments when indicated.
Head trauma
Any head trauma must be first evaluated by an appropriate ER physician. Post trauma recovery can be improved with acupuncture. Research based supplementation may be prescribed to reduce inflammation in the brain, and in severe cases digestive issues resulting from a severe head injury.

Trigeminal neuralgia can be treated effectively with acupuncture. Rapid recovery with acupuncture has been shown in many studies.
Neurotransmitter Health
At Little Acupuncture, neurotransmitter health is evaluated and supported with research based treatment protocols utilizing professional grade supplements and food therapy that provides nutritional support for healthy neurotransmitter production.
Gynecological Issues
What issues are treated: Nearly all gynecological issues may be addressed using TCM
Experience: Learned under Gynecology masters in Taiwan
Their treatment protocols, and their research based treatment protocols

Methods of treatment
Acupuncture
Modern Scalp Acupuncture
Electro Acupuncture
Herbal Therapy
Professional Supplementation
Dietary and Life Style Change Advice
BBT charting according to Chinese Medicine
Facial and Breast Rejuvenation
Improvement of the appearance of the face and breast by promoting blood and lymphatic circulation to the tissues and rebuilding of collagen beneath the skin.
Reducing discoloration and acne break outs in the skin.
Improvement of breast issues such as fibrocystic breasts or breast tenderness.
Promoting circulation in the breast for detoxification of the breast tissues.

Who it is for:
Those individuals that would like to improve their appearance and prevent deterioration of their appearance
Those individuals that would like to reduce the pain in their breasts while improving their appearance and preventing the deterioration of the tissues supporting the breast.

What it does:
Acupuncture needles and homeopathic injections stimulate the collagen formation under the surface of the skin.
Improved appearance of the skin, skin color, muscle tone, and skin tautness
Reduces the appearance of fine lines and slows the progression of lines.
Firms the skin under the eyes and reduces bags under the eyes
Reduce puffiness of the face
Improves the appearance of the breast, improves the tone of the breast, slows and prevents further sagging of the breasts
Improved circulation to the tissues for detoxification, tissue health improvement, reduced fluid retention
Scar therapy for improved appearance reduced stiffness and repolarizing the cells for improved cell communication and circulation
Slow aging process
Improved hormonal balance
It can also be used after a face lift to prevent deterioration of the skin and aid in recovery after the face is fully healed.
Tuina
Tuina is basically Chinese orthopedic massage and bone adjustment.
Little Acupuncture's lead Acupuncture Physician, Stephen Little, received training in Tuina from Tuina Master Dr. Hsu, the head of the Traumatology department at China Medical University Hospital, and initial training from one the leading masters of Tuina in the US, Dr. Dong.
Stephen also has extensive training and experience in Myofascial Release, Myoskeletal Alignment, Medical Thai Acupressure, and a highly therapeutic form of Deep Tissue Massage.
Food Therapy
Each patient of the Little Acupuncture clinic is given advice, when indicated for their treatment protocol, on nutrition to aid in their treatment or general health. Traditional Chinese medicine generally will start the treatment of a disease in its beginning stages with what is called "food therapy". Generally, it is said that one should always treat an illness with food therapy first, then when the food therapy is insufficient in therapeutic action or just will not help, acupuncture us utilized, and finally herbal therapies are used to treat the illness.
Homeopathy
Little Acupuncture only uses high quality and effective homeopathic remedy combinations for the purposes of detoxification, treatment of uncontrolled inflammation, organ disorders, various illnesses, and female issues.
Homeopathic remedies are administered via injections, oral drops, topical creams, or tablets.
Acupuncture is recognized by the National Institute of Health (NIH) and the World Health Organization (WHO) to be effective in the treatment of:
Addition
Anxiety
Arthritis
Asthma
Bronchitis
Carpal tunnel syndrome
Chronic fatigue
Colitis
Common cold
Constipation
Dental pain
Diarrhea
Digestive trouble
Dizziness
Dysentery
Emotional problems
Eye problems
Facial palsey
Fatigue
Fertility
Fibromyalgia
Gingivitis
Headache
Hiccough
Incontinence
Indigestion
Irritable bowel syndrome
Lower back pain
Menopause
Menstrual irregularities
Migraine
Morning sickness
Nausea
Osteoarthritis
Pain
PMS
Pneumonia
Reproductive problems
Rhinitis
Sciatica
Seasonal affective disorder (SAD)
Shoulder pain
Sinusitis
Stress
Sore Throat
Smoking cessation
Sleep disturbances
Tennis elbow
Tonsillitis
Tooth pain
Trigeminal neuralgia
Urinary tract infections
Vomiting
Wrist pain
Find Out How We Can Help You
If you want to see how we can help your specific issue, schedule your FREE 15 Minute Phone Consultation*
*15-Minute Phone consultations are to discuss pricing and if our treatments are right for you only.
A first appointment is comprehensive and discusses your medical history and specific case. They may take on average an hour to an hour and a half. We spend more time with you, so we know how best to serve you.
Call us to set up a Consultation now at (954) 349-6551. Please leave a detailed VOICEMAIL and we will get back to you as soon as possible.